Bob Cartwright: Gift Baskets and Flower Arrangements Testimonial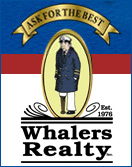 To Whom This May Concern,
I am Bob Cartwright and am Principal Broker and owner of Whalers Realty. I have used Terrie Fukushima for many years for Gift Baskets and Flower Arrangements. We average 12 – 15 gift baskets and/or flower arrangements each month.
I use Terrie because she consistently provides us with unique and high quality local Maui products. Her baskets and flowers are always artistically arranged and demonstrate that a high degree of care and thought are put into each of her individual creations.
Equally as important in my use of Fukushima Flowers is the excellent customer service and communication I receive. I know that Terrie will deliver her beautiful arrangements exactly on time. Our clients are always impressed as every basket or floral arrangement they may receive is unique and reminds them of the beauty to be found on our island of Maui.
Terrie always replies with thanks and appreciation for my business. It truly is a joy to work with Terrie Fukushima and I am pleased to promote her business whenever I can.
Sincerely,
Bob Cartwright
Klint Kolbu: Maui Wedding Flowers Testimonial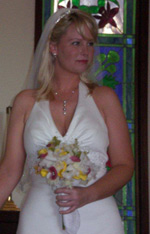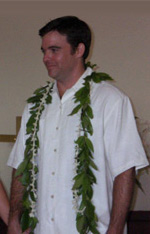 My name is Klint Kolbu and I am a Sales Manager at Sheraton Maui Resort and Spa. I have had the opportunity to work with Terrie Fukushima on both a personal and business level and I would recommend Fukushima Flowers to anyone who seeks outstanding service and superior quality with their floral needs.
I have known Terrie since 2000 when we both worked together at Kapalua Land Company. I began to use Fukushima Flowers when I was a Catering and Convention Services Manager at Sheraton Maui in 2006. I began to see how her quality had such a positive impact on the group's experience and ultimately, our resort. After recommending her services to many of my meeting planners (all who responded with positive comments), I decided to use Fukushima Flowers for my wedding in September of 2007. As most grooms do, I put my wife in contact with Terrie to put together all the flowers for our wedding. Terrie's patience, knowledge, and willingness to work with our budget allowed our wedding day to be the happiest day of our lives. We relied on Fukushima Flowers to do our leis, bouquets, floral centerpieces, and floral decorations at the chapel and our home. The fact is, we could not have asked for a better person to work with.
Terrie's skill and passion are what makes her and her company so successful. I continue to recommend Terrie's services for all our floral needs at the hotel and on a personal level.
Sincerely,
Klint Kolbu
Sales Manager
Sheraton Maui Resort and Spa
Pam: Honeymoon Special Testimonial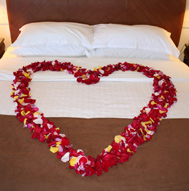 Terrie was so professional and accommodating in every respect when it came to making sure my honeymoon room was just the way I imagined it! Right down to the smallest detail, she made sure we had a wonderful, magical and romantic setting to come back to. She is a pleasure to work with and I wouldn't hesitate recommending her to anyone who wants the very best personal service and quality which Maui has to offer. Let her help make your next special event just the way you always hoped it would be. Like me, you will not be disappointed!
Take care and aloha,
Pam
Judi May: Maui Gift Basket Testimonial ~ Catering to Individual Needs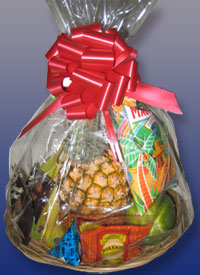 Terrie came highly recommended by the resort I had chosen for a family vacation, when I asked for a 'welcome basket' and flowers for our very late arrival. I could not have been more pleased with her work and her choices for the basket, which took into account family favorites and allergies, and incorporated treats such as fruit breads made by a local supplier. From a long-distance chat with me, she intuitively chose something irresistible for everyone in our group. Her floral arrangement was stunning, providing a tropical backdrop of local flowers and plants, most of which lasted almost the entire two weeks we were on Maui . When I asked for a few recommendations for activities and restaurants, Terrie was able to provide the insider's view for some very enjoyable times for our family.
Terrie has become a good friend through our association and ongoing communication during the planning of this vacation. She made our trip so much more memorable by her attention to detail and her insightful understanding of people's needs!
Judi May
Canmore, Alberta, Canada
More Fukushima Flowers Testimonials...
I have a stack of them! I am a busy bee creating floral arrangements and I've had a hard time choosing the best of the best testimonials. I am reviewing them for my new website and then I will type them up to feature them here. If you would like to see more customer praise before this page is filled in, don't hesitate to contact me and I will fax you the copies.