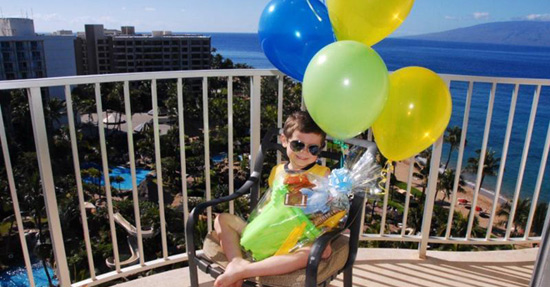 Look how happy Kylan is. He loves his keiki bucket and balloons! **Pure Joy**
Specialty baskets are great fun for occasions. Let your creativity soar by giving a gift to a new mom or dad, vacationing children. honeymoon sweethearts or anything else you can imagine. Please give us a call so we can customize something unique for you: 808-264-4557.
The Honeymoon basket is presented in the honeymoon suite or hotel. See our honeymoon special flowers for other gift ideas.