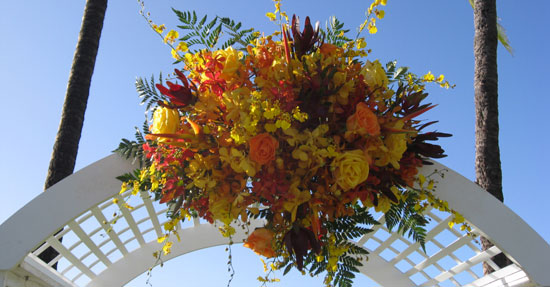 Floral Arrangement on Wedding Arch
The wedding arch or bamboo canopy creates the focal point of the wedding. We'll help you choose the display, style and color scheme for the flowers on your arch or chuppah to coordinate with your wedding theme and bridal bouquet. Treat yourself to a romantic carpet of petals along your wedding aisle to make your ceremony even more romantic.
As you consider your wedding décor options, please let us know your choice as soon as possible and note that the arch cost differs from the canopies. Our lattice arch usually has one large floral arrangement at the top whereas the bamboo canopy has an arrangement on each side.